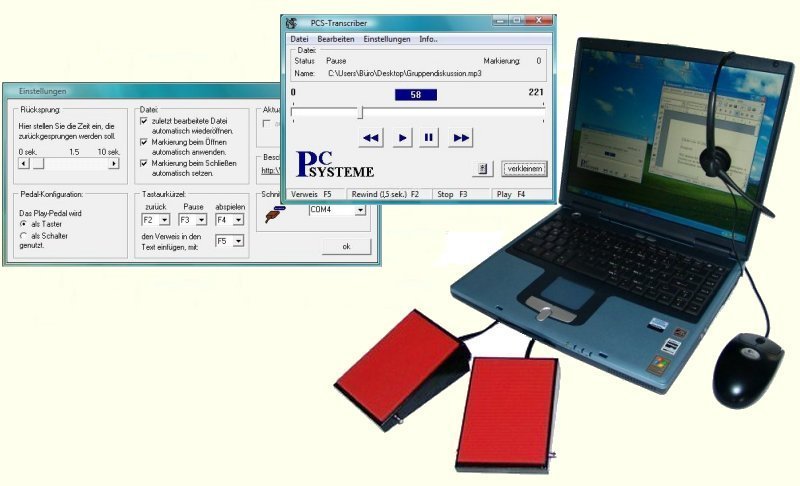 Order by fax:


Please you will expression the order and send yourselves it on by fax: +49 2131 897654.
Order by post office:


Please you will expression the order and get ready to it by post office:
PC-Systeme Frank Ebeling
Biberstr.5
D 41564 Kaarst

Collection:

Is naturally also possible after previous arrangement.

13156 Berlin Pankow, Uhlandstr.
41564 Kaarst, Biberstr.5
Replacement with damage by my software:

I is not responsible for damage to soft or hardware or financial damages, which result from using the programs "PCS-Transcriber" and "ISeeIP", it is this is caused to roughly negligent or deliberate by me. For damage to the health, the body or the life of the user I am responsible without reservation. Area of jurisdiction for all requirements from the sales contract between the buyer and Frank Ebeling is so far legally permissible, the district court Neuss/Germany.